Disain 4 You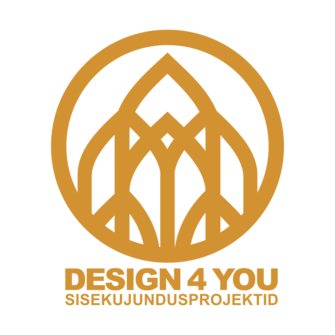 Address:
Tammneeme tee 18a, Tammneeme küla, Viimsi vald, Harjumaa
Disain 4 You / Description
Design 4 You Ltd. is a private limited company since 2007 providing interior design services. Thanks to our experience and knowledge we are able to create unique and comfortable interiors in cooperation with you.

The vision is
to create harmonious and beautiful surrounding around us, searching the balance in materials and shapes.
Disain 4 You categories
Companies