Articles and news
PÕHJAMAISED PEHME MÖÖBLI LEMMIKUD ELKE MÖÖBLIST
ELKE Mööbli
valikust leiab alanud sügishooajal palju ilusat uut ja juba ka tuttavat pehmet mööblit nimekatelt Skandinaavia tootjatelt. Paljusid tooteid saab proovida ka salongis kohapeal.
Tugitoolide uudiseid on sel aastal olnud mitmeid. Näiteks tuli äsja Taani tootjalt Muuto välja päris uus
Doze tugitool
, mille muudavad väga istumakutsuvaks selle pehmed jooned ning seljatoe ja käetugede kaared. 70ndate aastate disainist inspiratsiooni saanud tugitool seob endas skandinaaviapärasuse ja modernsuse. Tulemuseks on elegantne ja ajatu disainiga tugitool.
Doze tugitool ja Doze jalatugi koos Pebble vaiba ning uue Strand rippvalgustiga. Tootja Muuto
Rohkem leiab retrojooni uutest
Menu Harbour tugitoolidest
. Tegu on ülimugava tugitooliga, mis on täiendus söögitoolist alguse saanud Harbour sarjale. Tugitool on kauniks täienduseks iga interjööriga elutoas.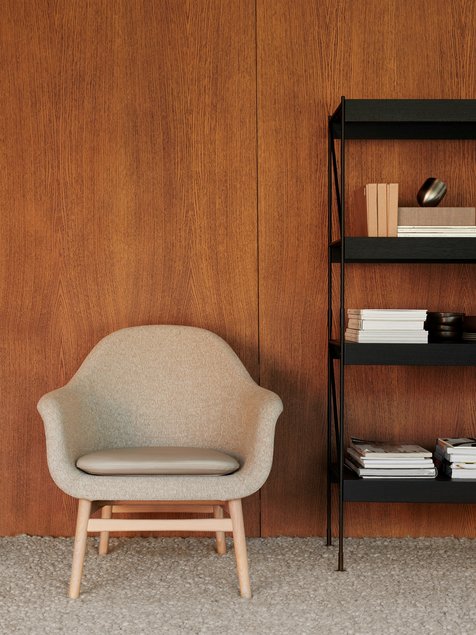 Harbour tugitool ja Gravel vaip. Tootja Menu
Eristuvama disaini eelistajatele sobib
Uchiwa tugitool HAYlt
, mis on idee saanud traditsiooniliselt jaapani lehvikult. Ida- ja põhjamaiseid nüansse miksiv tool on väga avatud ning kutsub istuma ja mõnulema.
Uchiwa tugitool ja Uchiwa jalatugi. Tootja HAY
Diivanite uudiste seast leiab
ferm LIVINGu Rico sarja
, kuhu kuuluvad lisaks diivanitele ka
tugitoolid
. Natuke naiseliku ja majesteetliku disainiga Rico sobib ideaalselt üksi mõnulemiseks või koos pere ja sõpradega kvaliteetaja veetmiseks.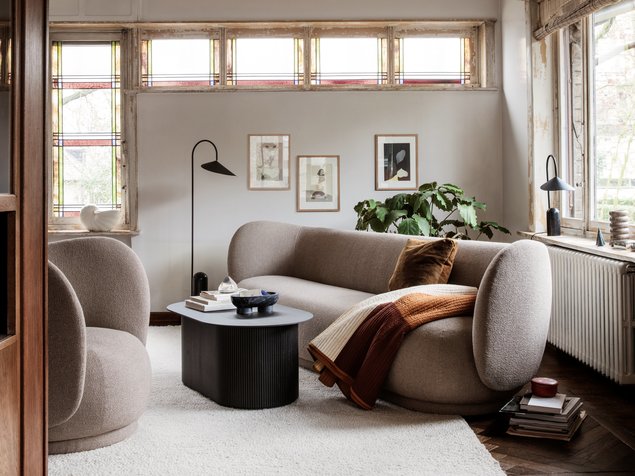 Rico diivan ja Rico tugitool koos Podia diivanilaua ning Arum põranda- ja lauavalgustitega. Tootja ferm LIVING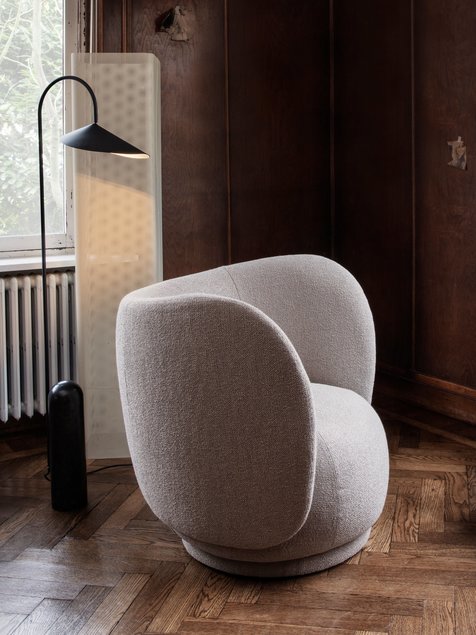 Rico tugitool ja Arum põrandalamp. Tootja ferm LIVING
Pehmemate joontega diivanite hulka kuuluvad ka
Develius mooduldiivanid &traditionilt
. Hollandi disaineri Edward van Vlieti loodud lopsakas diivan koosneb justkui kolmest ülisuurest pehmest ja luksuslikust padjast. Develius diivanitele kehtib kuni novembri lõpuni ELKE Mööblis erihind – vaata lähemalt
siit
.
Develius diivanimoodulid, Copenhagen SC14 põrandalamp ning Lato diivanilaud. Tootja &tradition
Selgete joontega minimalistlik
Mags Soft diivan HAYlt
pakub koostöös kauni disainiga funktsionaalsust ja mugavust. Sügavus, pehmus ja kõrged käetoed teevad Mags Softist täiusliku diivani. Enda kodule sobiva diivani saab ise kokku panna erinevatest moodulitest.
Mags Soft diivan ja Slit diivanilaud. Tootja HAY
Neile, kes eelistavad jalgadel diivaneid, on ajatuteks valikuteks peenete jalgadega
Outline diivan Muutolt
ja
Tiptoe diivan Sancalilt
. Mõlemad on valikus väga paljudes kombinatsioonides ning laia kangavalikuga. Outline on uudisena valikus ka poleeritud alumiiniumist jalgadel.
Outline diivan ja Leaf põrandalamp koos Halves diivanilaua ja Ply vaibaga. Tootja Muuto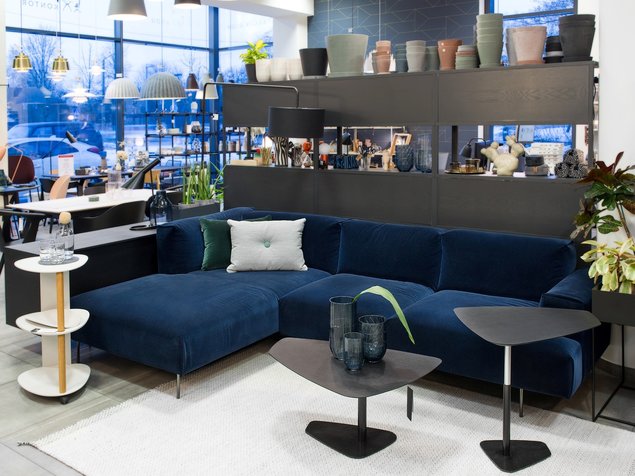 Tiptoe diivan ja mustad reguleeritava kõrgusega Rock diivanilauad. Tootja Sancal. Foto: Andres Treial
Läikiv metall on teemaks ka
HAY Can diivanitel
, mis on saanud uudisena endale kroomitud raami. Kuulsate vendade Bouroullecide loodud diivan võlub oma lihtsusega. Diivani raam, kate ja pehmendused on alguses pakendatud eraldi, et uus omanik saaks diivanit kokku pannes veelgi enam selle lihtsuses veenduda.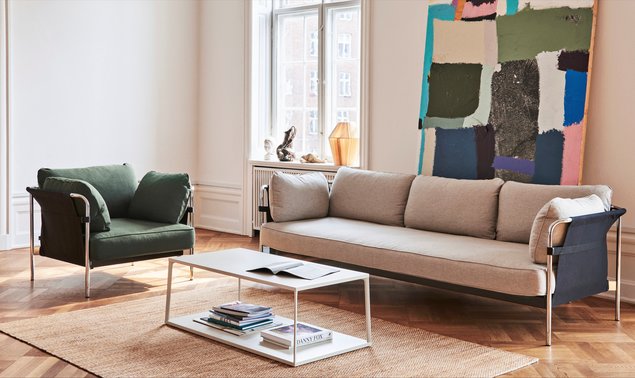 Can diivan ja Can tugitool koos Eiffel diivanilauaga. Tootja HAY
Ajatuks valikuks on ruumikas
Compose diivan Muutolt
, mis mõjub tänu ilusatele proportsioonidele ühtmoodi õhuliselt ja mõjuvalt. Valida saab erinevate suuruste, materjalide ja värvitoonide vahel.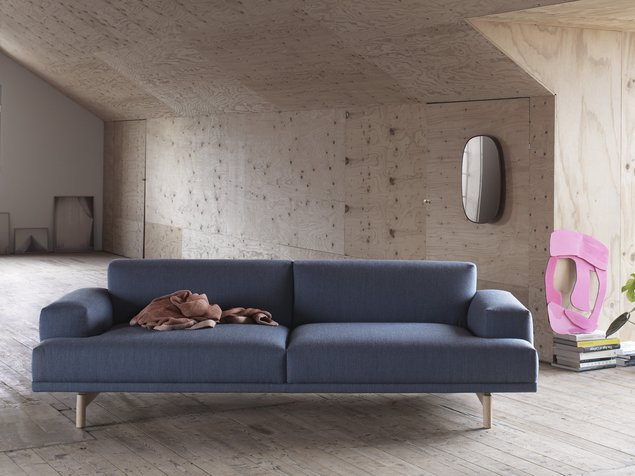 Compose diivan. Tootja Muuto
Pehme mööbel ei piirdu vaid diivanite ja tugitoolide ning elutoaga. Pinkide näole sobib see suurepärast ka koridori. Heaks näiteks on kahes suuruses
Sancali Elephant pingid
, millele lisavad iseloomu peenikesed jalad. Soovi korral saab pinke erinevas värvis ja suuruses kombineerida ja luua nii just sellises kujus ja värvikombinatsioonis pink nagu tarvis.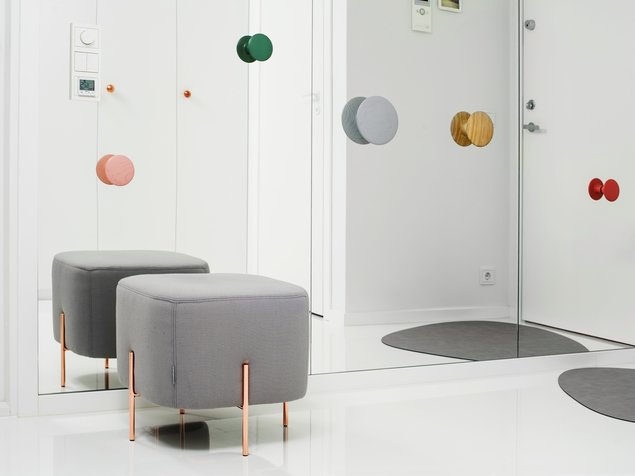 Sancali Elephant pink ja Muuto The Dots nagid Tallinna korteris. Sisearhitektid: Ace of Space, foto: Andres Treial
Väga armastatud praktiline
Posea pink Bolialt
lisab interjööri tänu sametkattele tubli annuse elegantsust ja luksuslikkust.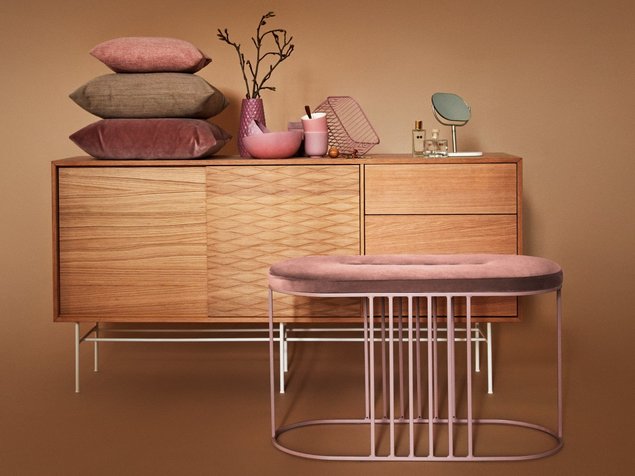 Posea pink – tootja: Bolia
Muuto Oslo pink
kuulub diivanitest, toolidest ja tugitoolidest, tumbast ja pingist koosnevasse sarja, mida ühendab esteetiline kooslus geomeetrilistest joontest, õhulisust ja mugavusest.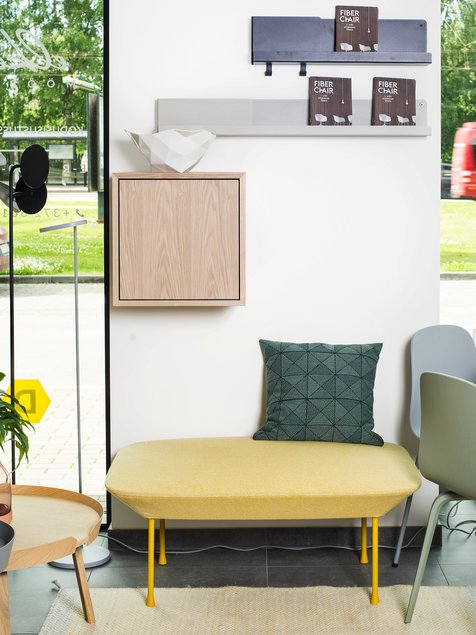 Oslo pink ja Tile diivanipadi. Tootja Muuto. Foto: Andres Treial
Tule tutvu ELKE Mööbli valikuga sisustussalongis aadressil Tedre 55, Tallinn.
ELKE MÖÖBEL
Address:
Tedre 55, Tallinn, Harjumaa