MÖÖBLIMASIN - ERITELLIMUSMÖÖBEL
Address:
Sõpruse pst 33, Tallinn, Harjumaa
MÖÖBLIMASIN - ERITELLIMUSMÖÖBEL / Photos
MÖÖBLIMASIN - ERITELLIMUSMÖÖBEL / Videos
MÖÖBLIMASIN - ERITELLIMUSMÖÖBEL / Description
Mööblimasin OÜ was founded in 2007, but the founders of the business have been engaged in manufacturing furniture for already 10 years. Our employees have comprehensive knowledge and experience in furniture production and they implement these successfully when manufacturing furniture for private as well as business customers.
By today, the business has obtained reliable co-operation partners together with whom we carry out different projects and satisfy even the most complex wishes related to furnishings. We also co-operate with interior decorators, architects, and furniture salons on a daily basis.
Our production can be found, for example, in Kalev SPA Spa Centre and the cosmetics shop I.L.U. at Rocca al Mare Shopping Centre.
Our primary advantage is our excellent customer service which means that each customer is exclusive for us.
By ordering from us, you will be guaranteed quality, speed, and a complete solution (from making the furniture to full installation).

The mission of Mööblimasin OÜ is to exceed the expectations of the customer for furniture production.

MÖÖBLIMASIN - ERITELLIMUSMÖÖBEL / Trademarks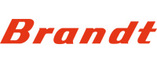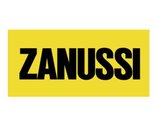 MÖÖBLIMASIN - ERITELLIMUSMÖÖBEL categories