Interesting products
Stiilne sisustuselement, mis päästab elusid nüüd ka Design Studios
Hoolimata suitsuanduri kohustuslikkusest on palju kodusid ning kontoreid, kus neid pole. Suitsuandur ei pea olema ainult kohustuslik klassikaline element laes, ta võin olla ka stiilseks ja pilkupüüdvaks aksendiks meie ruumides. Jalo Helsinki on just sel põhjusel välja töötanud suitsuanduritele sobiva disaini, millega saab interjööri elavdada. Soome tippdisainerid
Harri Koskinen ja Paola Suhonen
on lähenenud asjale uutmoodi luues tooted
Kupu ja Lento
.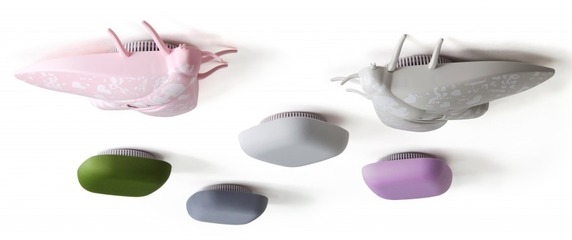 Harri Koskineni disainitud KUPU
on sile, elegantne, loomupärane. Tekstiilist kate annab sooja välimuse. Valida saab erinevate värvitoonide vahel, lisaks on olemas ka kroom.
Tunnustus: Reddot Design Award 2011, Wallpaper Design Award 2012, Decor Item of the Year (Finnish Muoto2012)
Paola Suhoneni LENTO
ehk ööliblikas on aga inspireeritud naiselikumast poolest — moest. Ööliblikas sobib ideaalselt lastetuppa või sinu esimesse kodusse. Ikka selleks, et ta saaks valvata sinu ja su lähedaste und. LENTO suitsuandur on konarlik, mänguline ja metsik. Lento kinnitub lakke nagu ööliblikas.
JALO HELSINKI suitsuandurid on saanud mitu disainiauhinda, sest kogu toode on hoolega läbi mõeldud. Rõhku pole pandud vaid omapärasele välimusele, vaid ka funktsionaalsusele. Näiteks ei pea selle paigaldamiseks lakke auku puurima, vaid piisab kaasas olevast 3M kahepoolsest teibist, millega see sujuvalt kinnitada. Samuti toimib kogu korpus testnupuna — sellele vajutades saab anduri vaigistada.
Nägusate suitsuanduritega saab nende populaarsust suurendada ja ideaalselt sobib ka kingituseks neile, kellest hoolid: lähedased, sõbrad ja miks mitte ka töökaaslased või äripartnerid.
Jalo Helsinki suitsuandureid saad osta nüüd ka
Design Studio e-poest, disain kingituste kategooriast >>>