Articles and news
Radis is introducing new furniture items
Radis
is an
Estonian furniture design
and
production company
, all of its products are made from
birch plywood
and
oilwaxed with different tones.
Sideboard MAN Source:
radis.ee
At the
Tallinn Furniture Fair
Radis presented some
brand new items
. The most popular item was the
extendable dinner table
NAM NAM
. This is a
spacious
and
light, nordic style extendable dinner table.
You can extend it to 1
meter
, so 10-12 people can easily fit around the table. It is available in
2 dimensions
, height always 75 cm: 96x144 cm, extended 96x244 cm and 120x120 cm, extended 120x220 cm.
Shelf VINE Source:
radis.ee
In the same style Radis has
new sideboard
called
MAN
, a little bit different
shelf
VINE
and
sideboard-shelf
PIX
.
It is possible to check
all the items
at homepage
www.radis.ee
or at showroom
Pärnu mnt 110, Tallinn.
Nordic elegance - natural playwood furniture for home and office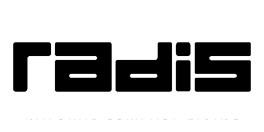 Address:
Järvekalda 33, Harkujärve, Harjumaa