Articles and news
Vaasa Housing Fair 11.07. – 10.08.2008
Next summer's (2008) Housing Fair will be held at an extremely beautiful location by the sea in Suvilahti, Vaasa. The lush vegetation of the countryside can be seen from the windows of the houses at the fair; it is even possible to glimpse the waves on the sea, even though the centre of Vaasa is only three kilometres away. The most important amenities, like the school, kindergarten and shopping centre, are also very close.
Suvilahti, which was originally developed in the 1960's and 70's, will now bask in the attention it receives from its new residents and the thousands of visitors coming to the housing fair.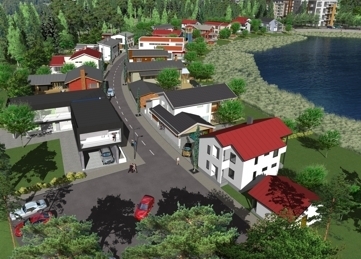 The housing fair area consists of private houses, small housing associations and blocks of flats, all of which have been built in an urban style, while still succeeding in remaining close to nature. A total of 19 private houses are being built along the seashore at Liito-oravankatu. The plots are approximately 700 m²: A total of 28 small housing associations are being built along Majavanpolku and three blocks of flats are being built along Ketunkatu.
Additional information:
http://asuntomessut.vaasa.fi/
You may also be interested in the following articles