Coloratum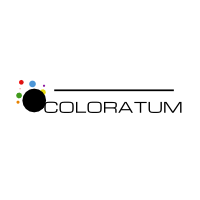 Address:
Tammsaare tee 87, Tallinn, Harjumaa
Coloratum / Opened
Mon 12:00-19:00
Tue - Wed 10:00-16:00
Thu 10:00-13:00

Coloratum / Description
Coloratum is the official distributor of Autentico Chalk and Lime Paint.

Coloratum is an atelier-shop where old and new meet. We offer a large selection of chalk and lime paints, furniture waxes, varnishes and other interior and furniture renovation / redesign products.

All Autentico chalk paints and lime paints we offer are 100% environment-friendy – waterbased, free of solvents and other harmful additives (VOC low).
Autentico chak and lime paints are inspired by centuries old italian recipes and the works of famous masters.
Autentico offers an extensive range of paints for all your interior, exterior and furniture painting needs with the best possible coverage and an unrivalled pallet of rich colours.

Autentico Vintage is a superb chalk paint for furniture painting containing 35 % chalk. It sticks to almost every surface (wood, laminated wood, PVC, metal, glass, concrete) without the need of excessive priming or removing the old finish. Autentico Vintage range is excellent for all decorative techniques like distressing, craquelure, etc.
Name it you paint it!

Autentico Versante is the best chalk paint for outdoors and surfaces exposed to regular cleaning and heavy wear, such as table tops, kitchen cabinets stairs and floors. It is very durable, water and UV-resistant.
Available in Matt (5% gloss) and Superior Eggshell (15% gloss). Versante Matt has the best adhesion while versante Eggshell gives the most durable surface.

Autentico Velvet is our professional chalk paint for a superb finish on walls, kitchen cabinets, table tops and much, much more. It creates matt velvety finish on all surfaces.

Autentico Venice is pure lime paint for the creation of stunning walls and to achieve the real aged French look on furniture.
Coloratum / Trademarks